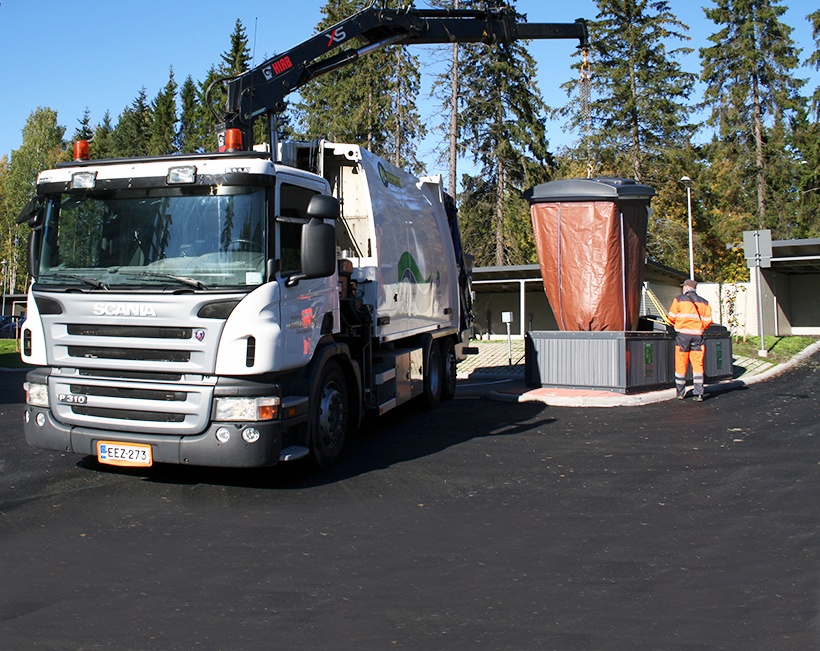 Molok deep collection system requires 44% less time in emptying process. Effect in a city of 100 000 inhabitants / 1 900 waste loads / year.
Less emptying personnel
In Molok's deep collection -emptying you collect comparable amount of waste in smaller collection time. Therefore the job can be fullfilled with fewer amount of personnel.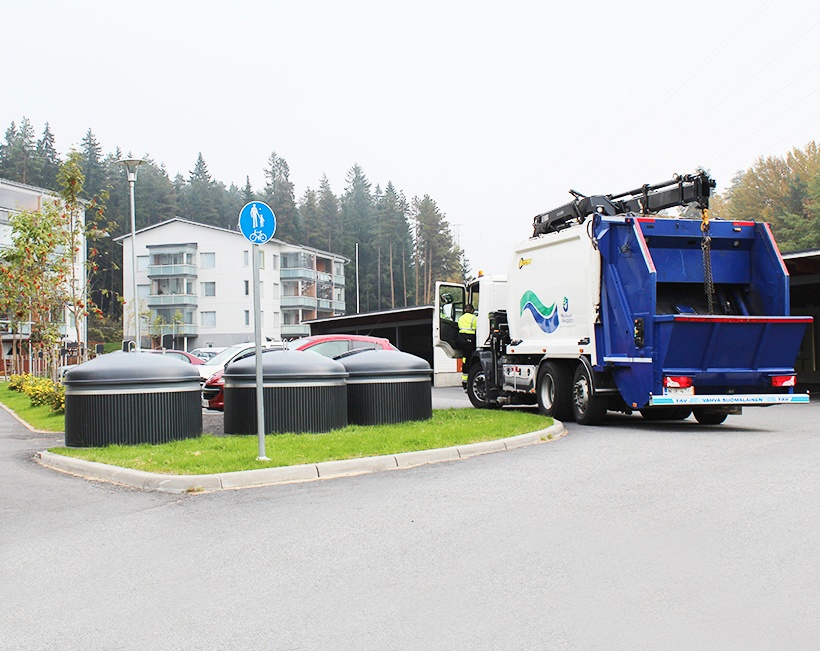 Molok deep collection system decreases annual fuel consumption with 15% compared to surface collection system. Effect in a city of 100 000 inhabitants / 1 900 waste loads / year.
Minor emptying vehicle arsenal expenditure
As there is fewer collection pick up need*, you will reach comparable waste amount with smaller emptying vehicle arsenal.


Because of smaller emptying vehicle need, the total investment is smaller even the vehicle in deep collection needs a crane.


The operating expenditures are smaller due to smaller fuel expenses.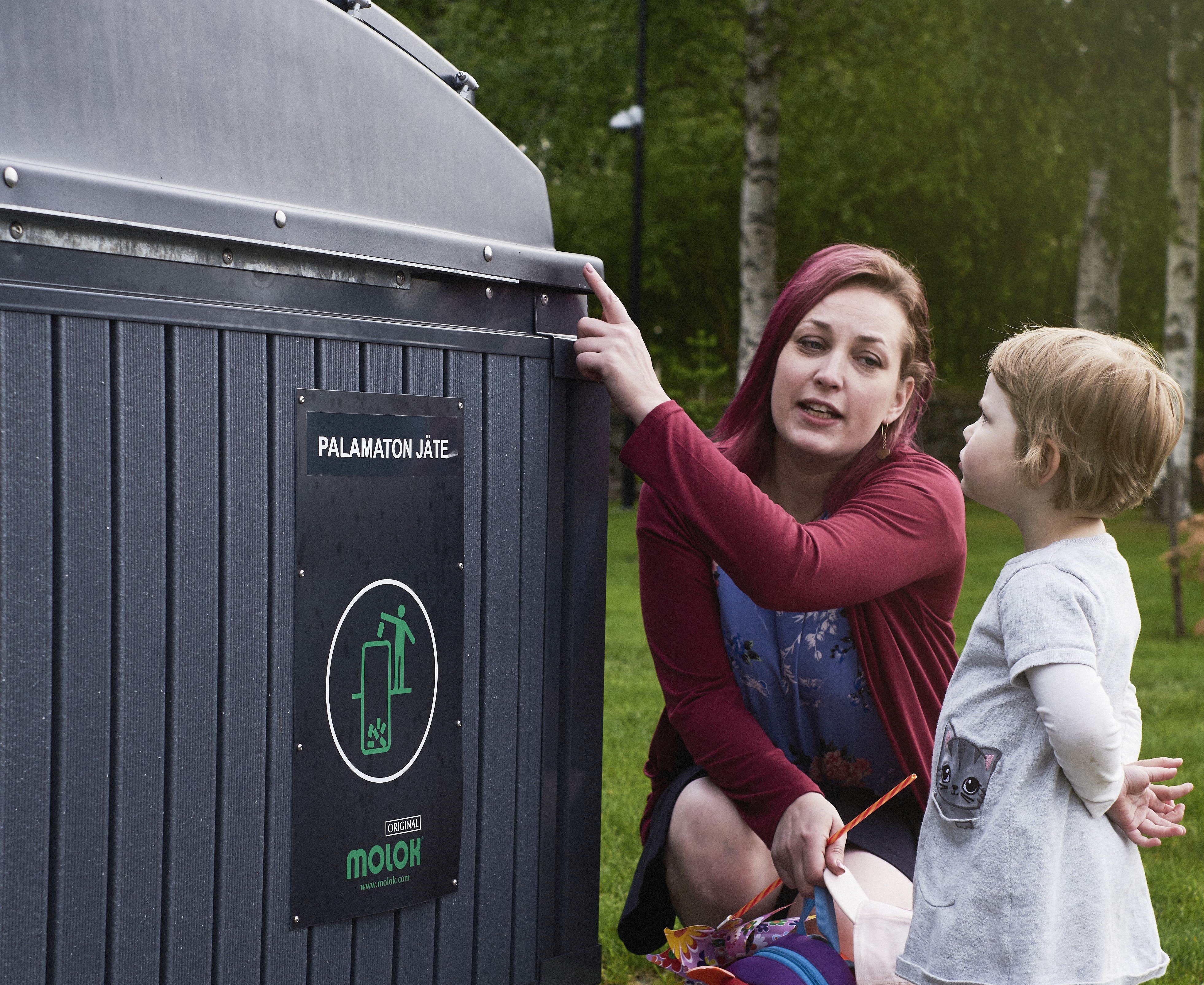 Less emissions
As there is fewer need for emptying pick ups and less fuel consumption, it creates less emissions to the environment.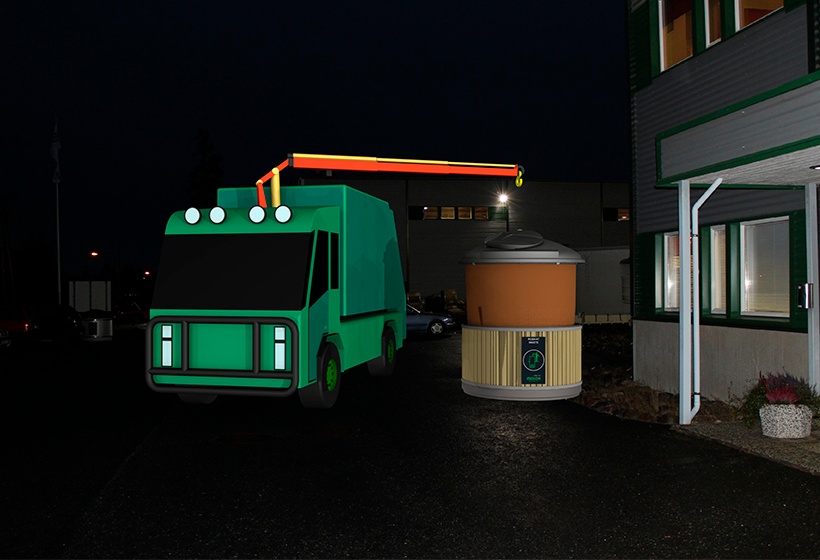 Lift based emptying method is silent, the emptying is thus possible also at the night time.
Silence of emptying and aesthetics are part of environmental friendly approach
The collection sound is one issue affecting on environment


The emptying of a Deep Collection container is silent compared to the emptying of surface bins. This enables for example emptying during the night time.


Aesthetic landscape is highly appreciated. A waste collection container can be also beautiful. A clean Molok collection point creates cleanliness to the surrounding area.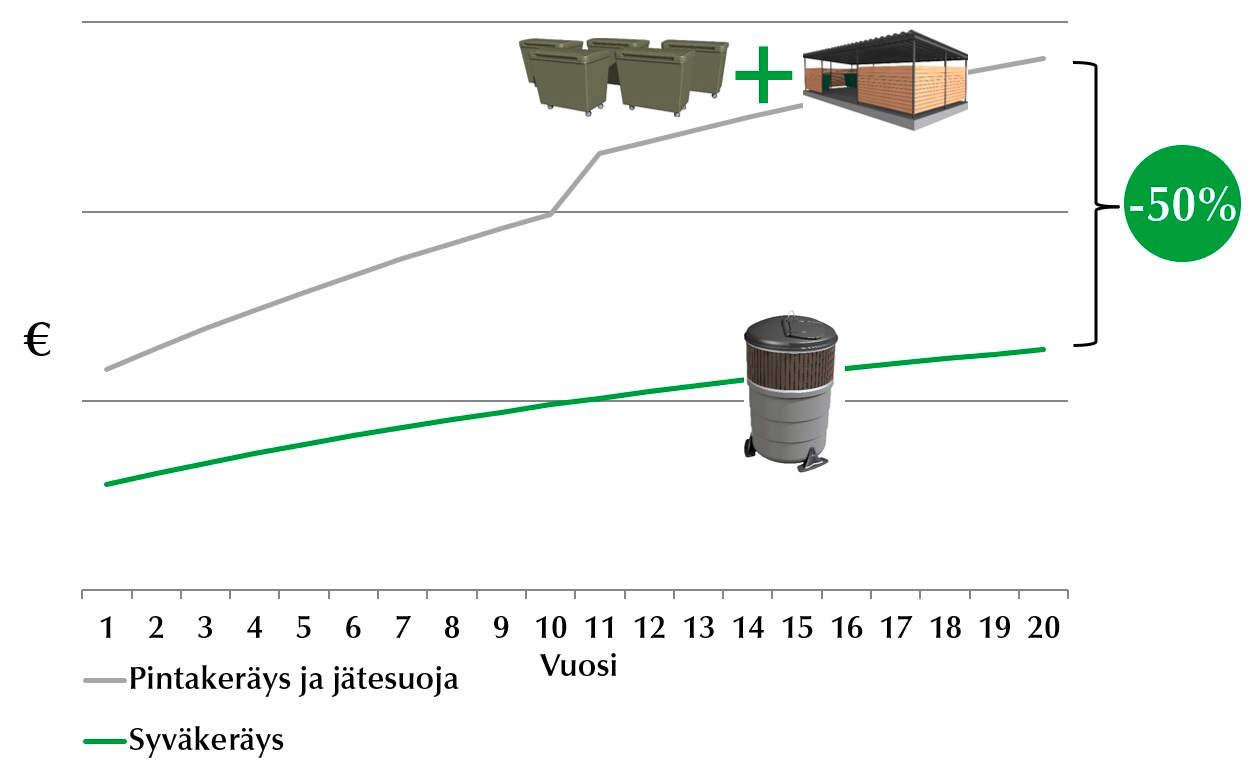 Deep collection more cost-effective compared surface containers
As well as reducing the initial investment, no waste shed reduces the need for maintenance. Over a 20-year time span, a comparison of the total cost of ownership between deep collection containers versus surface bins results in up to 50% savings with deep collection.