Aiming to increase recycling rates
Through research and product development, we are advancing our goals to improve recycling efficiency and increase recycling rates. Recycling can be made more efficient by
collection is brought as close as possible to the people who produce the waste, so collection containers must be space-efficient and fit in with their surroundings
emptying is done in a cost-effective way
the collection point is safe for both the emptier and children and adults in the yard
a collection solution that is responsible and reduces greenhouse gas emissions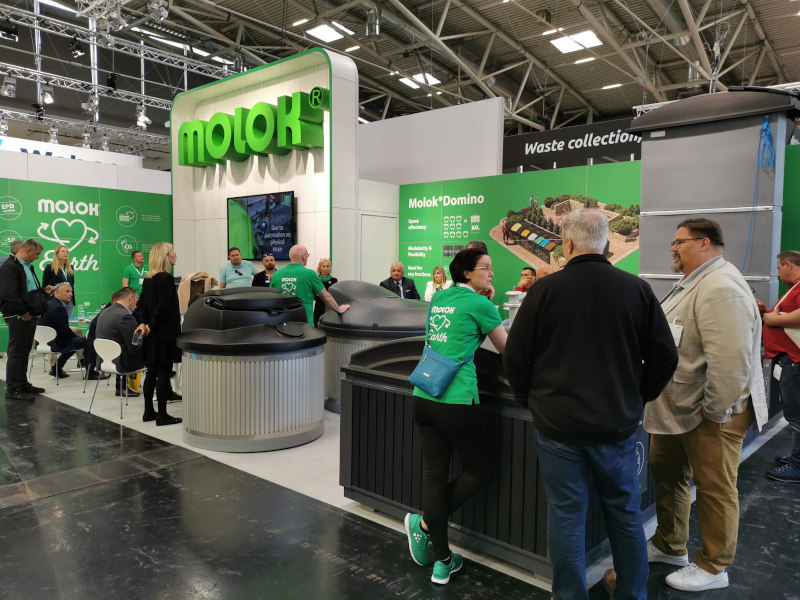 The international IFAT fair is an important meeting point for our extensive network to showcase Molok innovations and plan for the future.
A large Molok team and partners as a resource
A large Molok team is needed to identify development needs and provide insightful implementation solutions. This includes skilled product development designers, knowledgeable sales and resellers, customer service, production, quality managers, product support and procurement professionals.
In addition, we work closely with an extensive network of experts. This includes key suppliers, universities, specialised experts, design agencies and financiers such as Business Finland.
The international IFAT fair is an important meeting point for our extensive network to showcase Molok innovations and plan for the future.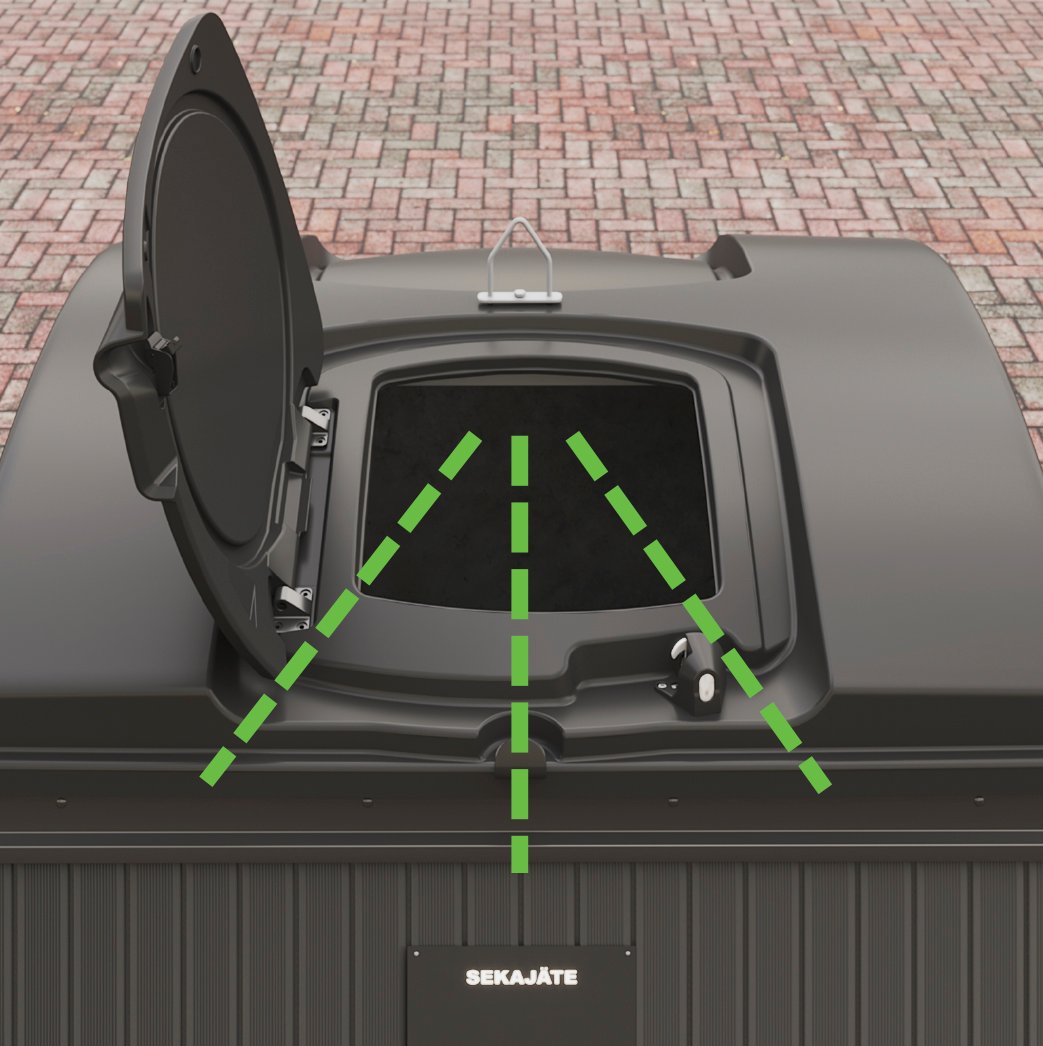 The MolokDomino product comes with a choice of Tech ready mounting plate, which makes it easy to connect smart devices to the container.
We promote responsible waste collection practices
Design is an increasingly essential part of the Molok's product development. The company uses the industry's absolute best; designs created by professional designer Kirsi Svärd has been reflected in Molok products for over a decade. Svärd was voted industrial designer of the year in 2014.
The design also includes consideration of its environmental impact throughout the product lifecycle.
From carbon footprint to carbon handprint
To reduce our carbon footprint, we need to identify the main development needs to reduce the negative impacts of our activities. We also need to monitor the development of the positive impacts of our activities. Therefore, we have commissioned carbon footprint calculations for both our organisation (scope pictured below) and our products MolokClassic and MolokDomino according to the GHG protocol / ISO 14067.
For MolokDomino, we have also commissioned a calculation of the carbon handprint. This compared deep collection with conventional surface collection bins.
The experimental setting was the actual situation at the surface collection bins in five housing associations in the capital region. In the calculation, surface collection was replaced by MolokDomino deep collection. The collection bins were emptied using trucks running on 60% renewable and 40% fossil fuels. The fractions collected were mixed waste, biowaste, cardboard, plastic, glass, metal and paper.
The final result of the experiment was that the CO2 emissions during emptying were about 50% higher for surface bins than for MolokDomino deep bins. Emissions were reduced by halving the transport traffic due to the reduced frequency of emptying.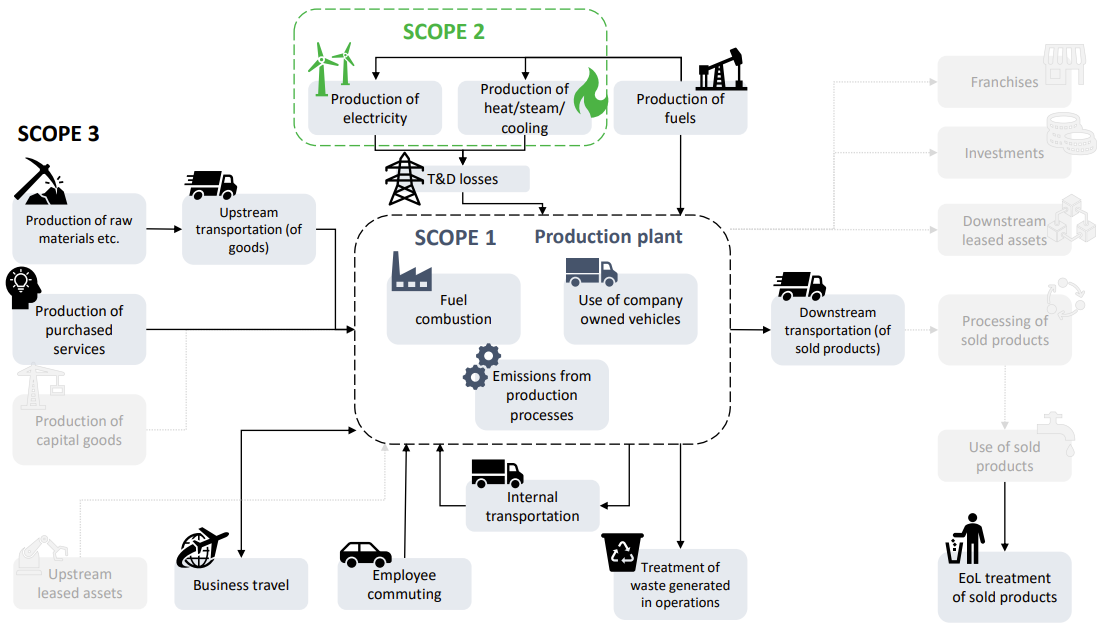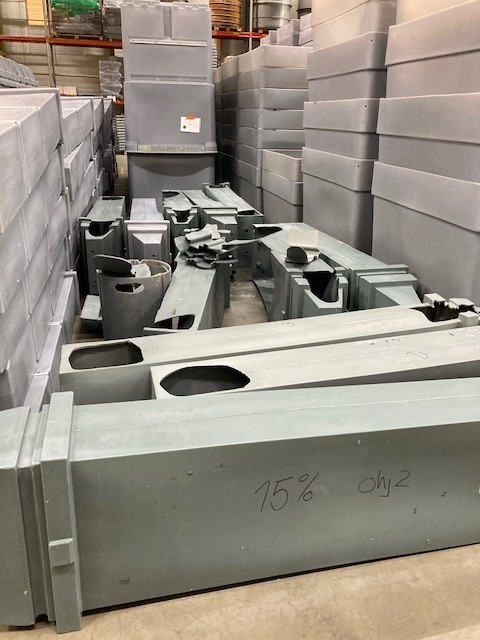 Molok rotationally moulded lifting containers, from which sample pieces have been taken for strength tests.
We are exploring opportunities to increase the use of recycled materials in our products
Emissions reductions will also be achieved by using more and more recycled materials in the manufacture of deep collection containers.
One of the areas to be explored is adding recycled material to our HDPE plastic components. Our aim in the first phase is to reach 35% recycled content in our production mix. By adding recycled material to virgin material, we are aiming for the same level of durability as virgin material throughout the long life of our products.
Extensive testing and measurement is needed to ensure the performance of materials. Test pieces have been cast both in the University of Tampere's test laboratory and in production at Molok Oy's factory in Nokia. We are getting closer to solutions that will help us achieve our goal.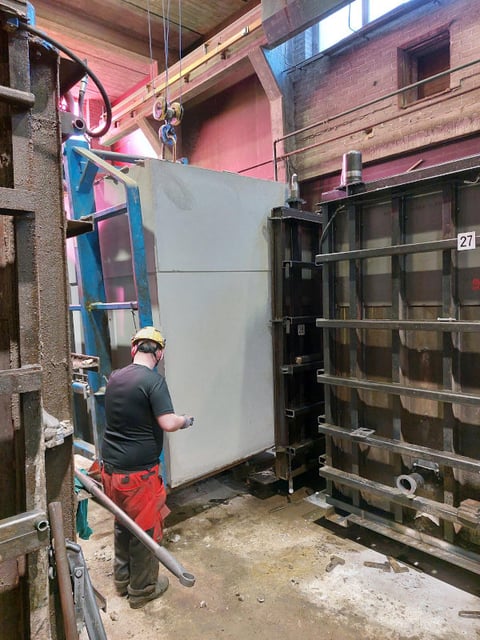 A test specimen of a low-carbon concrete well, freshly removed from the mould
Another area to be explored is the reduction of CO2 emissions from our concrete pits. The most challenging ingredient in terms of CO2 emissions from concrete wells is cement, which requires high temperatures to produce. We aim to halve the CO2 emissions from our concrete wells.
We have done extensive research into the technologies available, their availability, effectiveness, risks and viability. While some very low-carbon implementations emerged from various sources, however the durability of these castings was nowhere near the demanding endurance rating of the thin-walled Molok type of a well. Experiments and testing continue and we are making good progress towards this goal as well.
Good progress has already been made in increasing the use of recycled materials
During 2022, we have been able to increase the use of recycled material in the following components:
Dark composite boards from level 40 % to level 70 %
Standard model lifting bags from level 50 % to level 80 %
MolokDomino HDPE main lids from 40% to 70% level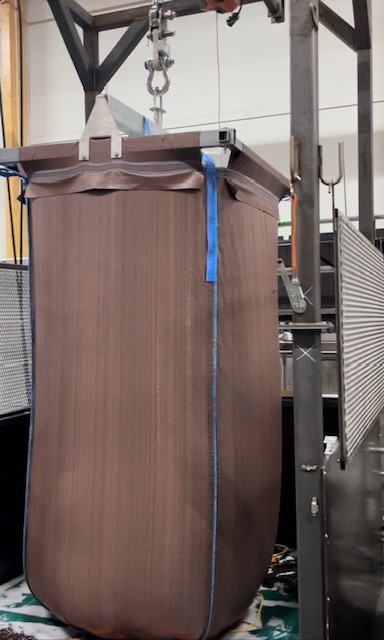 The lifting bag and its structures are undergoing a tensile test at 7000 kg.
We do not compromise on safety
At Molok Oy, safety is a priority value that we do not compromise on.
Our products are built to strict European standards:
-EN 13071-1:2019
-EN 13071-2:2019
-EN 13071-3:2019
-EN ISO 21898
Among other things, we test sacks and their structures with high tensile weights. We also carry out endurance tests on rigid lifting containers in cold laboratory conditions.