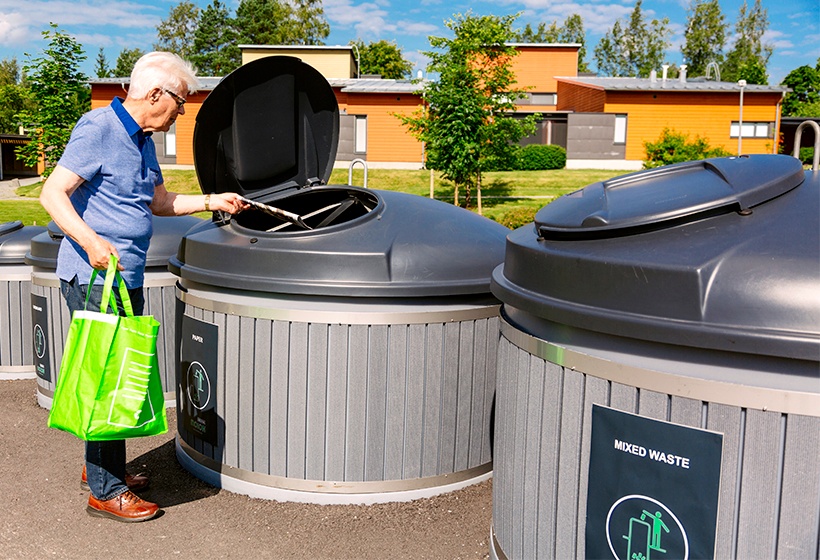 Molok containers are safe and easy to use
Focus of R & D
- Creating a healthier environment
A globally operating company must be able to meet the challenges of a wide range of operating environments and cultures and Molok is no exception.
The products must be not only be of timeless appearance but also reliable and ergonomic. The design must take into account different requirements:
For the user

the most important thing is that the container is safe and easy to fill.

For service staff

emptying the container it is essential that the lifting hook is positioned correctly and that the work is otherwise ergonomic. The lid and the bag have to move with ease.

For the buyer

making the investment, it is essential that the container is large enough and suitable for the surroundings.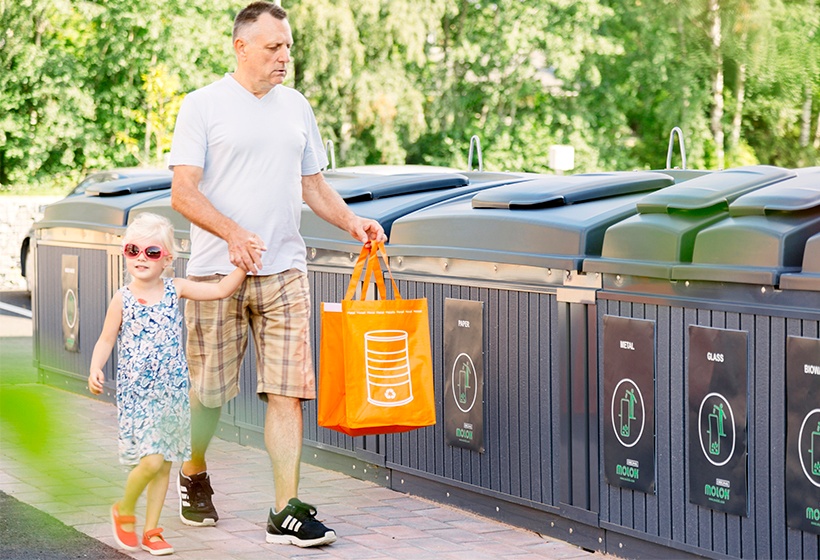 Design is an increasingly essential part of the Molok's product development. The company uses the industry's absolute best; designs created by professional designer Kirsi Svärd has been reflected in Molok products for over a decade. Svärd was voted industrial designer of the year in 2014.
The design also includes consideration of its environmental impact throughout the product lifecycle.
Operating environment- and situation analysis supporting the customers
In product design it is essential to observe the environment and to get familiar with various manners and usage situations.

The Operating environment analysis (OEA- analysis), executed for operators and professionals, helps in understandind the aspects of various parties. This enables optimal sizing and essential details to back up effective waste collection and recycling.

More focused situation analysis can be executed at the place of installation, which brings valuable information of real user experience and needs.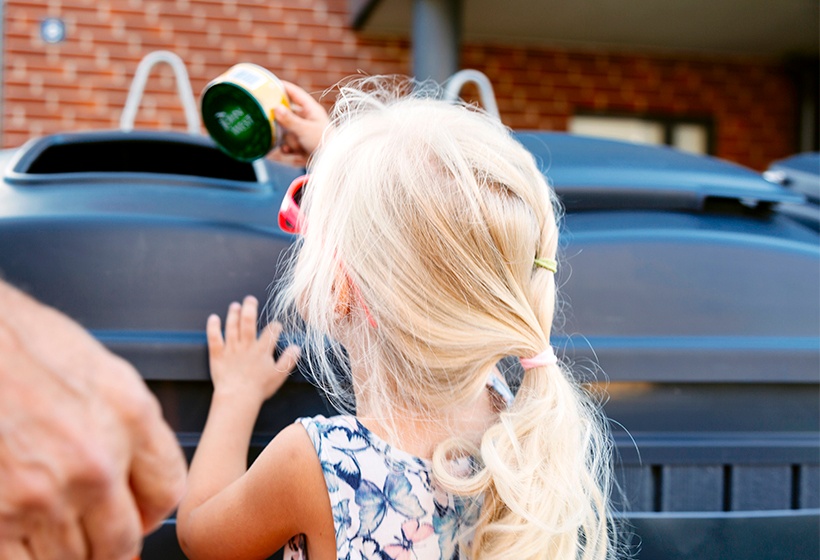 Molok -container fits well to recycling
Satisfied customers as a main target
The saying "Users like it" tells clearly the main target of the development work and gives the power for whole operation of the company. This means above all that the Molok containers are convenient and clean to use.

Carefully planned Molok collection point streamlines the waste collection, increases the living convenience and may even increase the value of the premises.

The importance of recycling increases continuously. The Molok containers are planned to be variable and flexible supporting the altering needs effectively.

Easy service and cleaning increases the user friendliness.
This is a good basis to build the future on.