Fill in the form and you'll get the guide right away!
Everything you need to design a waste collection point
In this guide, designed for architects and designers, we'll cover all the fundamentals you should consider when designing a waste collection point.
Our guide answers these key questions:
How to calculate the right amount of containers and division for different kinds of waste?
How much space does a garbage truck need to empty the containers?
What do waste containers look like in real life?
Where can you put a waste collection point on a property?
Are there any requirements for the appearance of waste containers?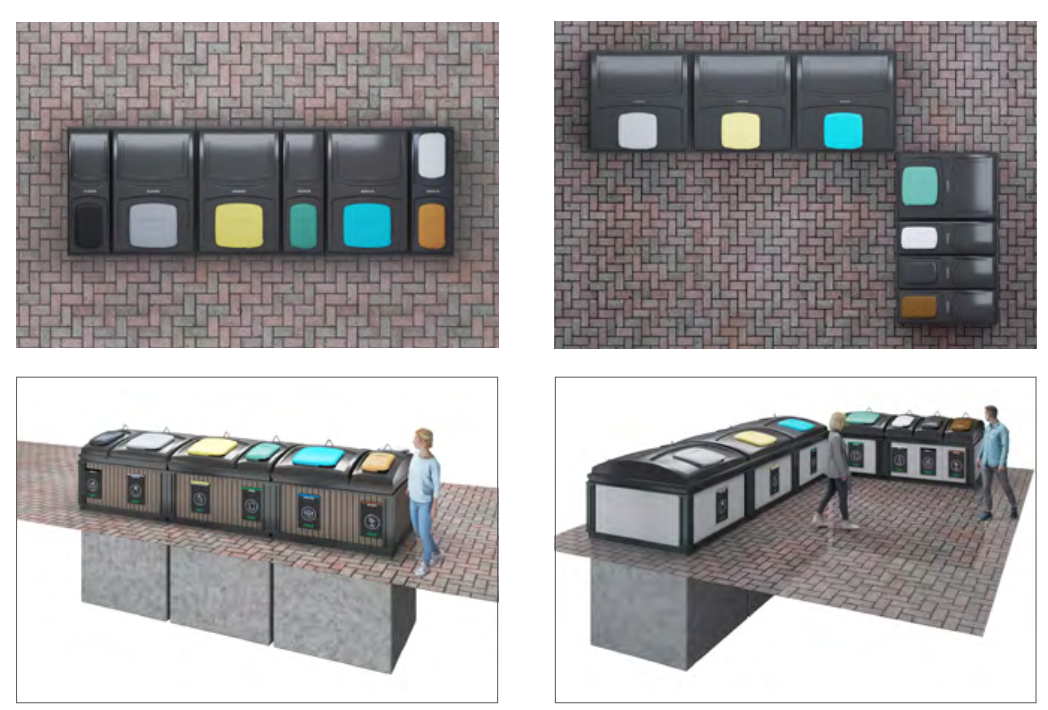 Molok waste collection system is an efficient, clean, and ecological option for waste management. It's suitable for apartment buildings, shared waste collection points, and public buildings and venues.
More materials for architects can be found on our For designers page.