Maintenance and spare parts services ensure convenience and safe operation
Molok containers are long lasting and of high quality. Maintenance and cleaning services will help you to increase container lifetime even further and improve user convenience.

When replacing the framing, signage and covers, a waste collection point with 25 years of service can look like new. The functionality can be enhanced with updated lifting equipment, installing support catches or adding locks. Authorized service partners use only tested and high-quality original spare parts with full Molok quarantee.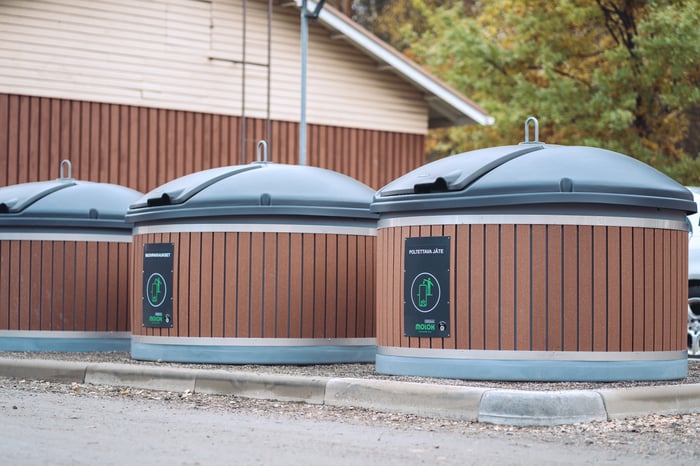 Molok high-quality maintenance services include:
spare part installation
container condition assessments
collecting point survey for repair or change of use
container body, framing and cover washes
framing repairs and surface treatments
renewal of signs
lifting bag inspection and renewal
lid and inner container inspection and repair
waste-point surroundings clean-up
Molok container cleaning and maintenance services vary from country to country. Request a quote from your local Molok dealer!
Spare part orders Molok Oy:
aftersales@molok.com
+358 10 3429 200